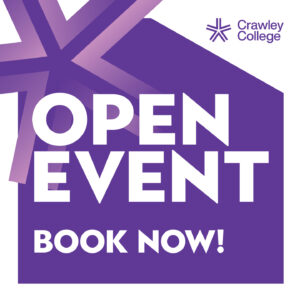 Explore our Crawley campus, meet our team and find out more about studying with the Sussex & Surrey IoT.

This is your chance to visit the college and meet our team of expert lecturers as well as find out about our range of courses.
We offer full-time and part-time vocational courses, apprenticeships, higher education and professional courses.
Whatever your passion, we know how important it is to look around and discover more in person.
We look forward to welcoming you soon!